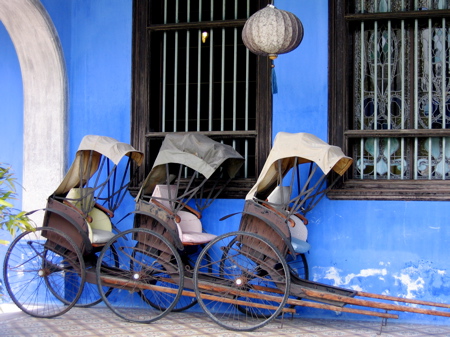 'Rickshaws in front of Cheong Fatt Tze Mansion in Penang'
This photo was taken at Cheong Fatt Tze Mansion in Penang on my (not-so-recent) trip to Singapore/Malaysia/Thailand in November last year. The blue color was created using the crushed petals of a local flower, in an attempt to match the original 19th century color. The mansion was recently restored, and is now a functioning guest house and is open for tours. It was also used as a setting for the movie 'Indochine'.
PS: I know the photo is small. I will eventually get a photo gallery set up with a larger version (and some more photos!).
Update: A full-size version of this photo is now available for purchase!